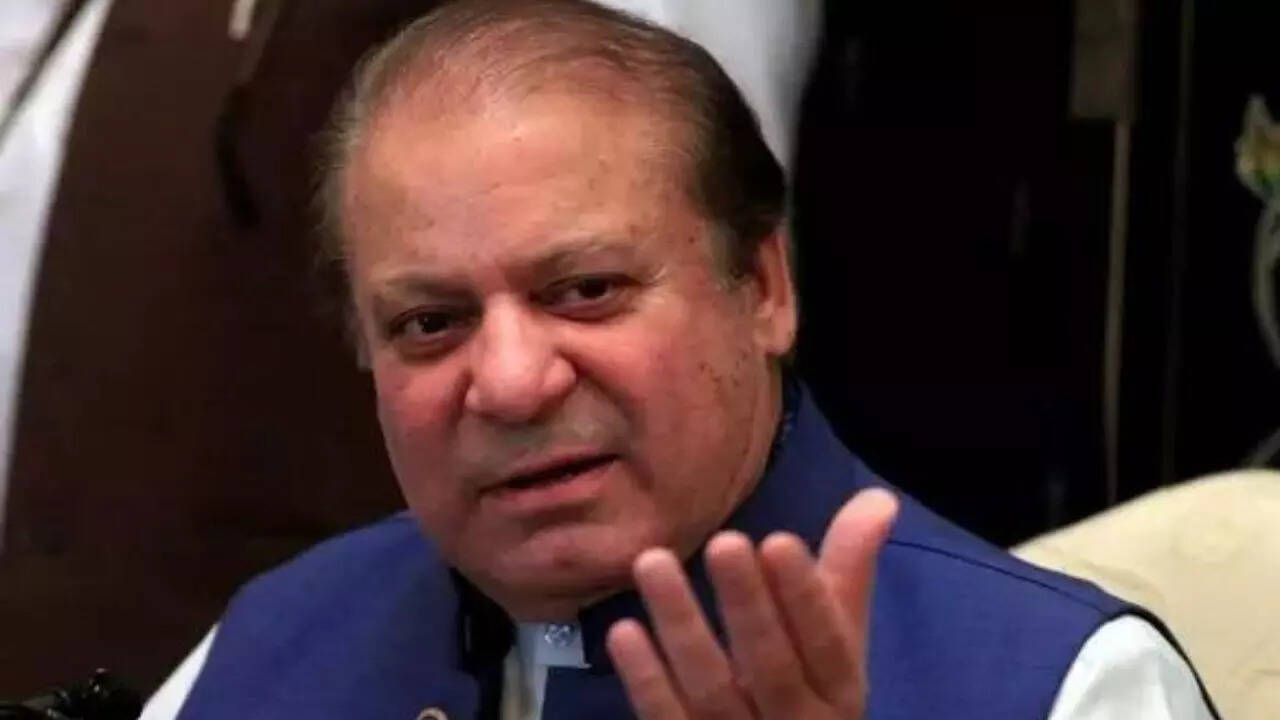 NEW DELHI: Former
Pakistan
prime minister
Nawaz Sharif
has said that while India has reached the Moon and successfully hosted the G20 summit, his country is "begging money" from the whole world.
Sharif, who is in exile in London, blamed Pakistan's former generals and judges for the country's economic plight.
Pakistan has been facing a crippling economic crisis for many months, which has brought untold pressure on the poor population due to skyrocking inflation, rising energy prices and shortage of fuel.
"Today Pakistan's prime minister goes country to country to beg for funds while India has reached the moon and is holding G20 meetings. Why Pakistan couldn't achieve the feats India did. Who is responsible for this here?" Sharif asked while addressing a party meeting in Lahore from London via video link on Monday evening.
The 73-year-old leader of the Pakistan Muslim League-Nawaz (PML-N) party claimed that India had followed the economic reforms initiated by his government in 1990.
"When Atal Bihari Vajpayee became the prime minister of India, it had only a billion dollars in kitty but now India's foreign exchange reserves have risen up to $600 billion," he said and questioned where India has reached today and where Pakistan is left behind begging the world for some bucks.
Like Sharif, his rival and ousted PM
Imran Khan
has also drawn comparisons between India and Pakistan and praised New Delhi for its economic and diplomatic clout.
In July, Pakistan secured a bailout deal from the International Monetary Fund (IMF), part of the $3 billion bailout programme for nine months to support the government's efforts to stabilise the country's ailing economy.
Sharif has for the first time announced his return to the country on October 21 to lead the party's political campaign in the upcoming elections, ending his over four years of self-imposed exile in the UK.
Sharif also declared that his party will win in the upcoming general elections.
Since some former aides to Sharif's PML-N have been appointed to the caretaker federal cabinet, and the party (PMLN) is not joining the demand to hold elections within 90 days after the dissolution of the assemblies, the Pakistan Peoples' Party (PPP) of Bilawal Bhutto Zardari suspects the Sharifs of cosying up to the powerful military establishment.
Some PPP leaders have accused the PML-N of becoming a 'darling of the military' and conspiring against its former allies to gain power.
(With inputs from PTI)